ORTHODONTICS FOR CHILDREN

ORTHODONTICS FOR CHILDREN
Why Orthodontics is Needed for Children?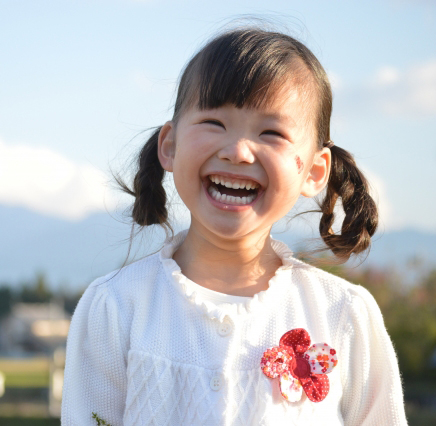 In orthodontics treatment for children there are two types: "I Period Treatment" which controls growth of teeth, and "II Period Treatment" which controls alignment and occlusion of teeth after permanent teeth are grown.
"I Period treatment" is adopted for children from 6 years up and who will need general orthodontics treatment in the future. Controlling the size of jaw without pulling out teeth as much as possible, the occlusion of teeth can be improved from the bony framework of the body.

※There are devices which can be adopted for children less than 6 years old. Please contact us for details.
"Ⅱ Period treatment" is adopted for children after adult teeth are grown to a certain degree, it is same as orthodontics for adults.
While "Ⅱ Period treatment" controls each teeth, "I Period treatment" controls the jaw, the basic of teeth.
Why Orthodontics should be started from 6 years old?
"I Period treatment" is started around 6 years old with these reasons:
The Possibility of pulling out teeth for the space to align teeth beautifully is low.
As teeth are not moved forcibly, fixed teeth are hard to get back to the original and teeth are aligned naturally.
There are not many lessons around this age, and children are easy to come to the clinic.
Process of Orthodontics Treatment
STEP1. Counseling (¥3,240-/30mins)
We explain the outline of orthodontics treatment and its cost.

STEP2. Test(60mins to 120mins)
We plan the treatment by testing your teeth model, X-ray, and the picture of your face etc.

After a month
STEP3. Diagnosis(30mins)
We share the test results and explain the treatment procedure.
If you agree with our diagnosis, we start the treatment. (Of course you have an option of not having a treatment after hearing the diagnosis.)
Please feel free to come to the counseling!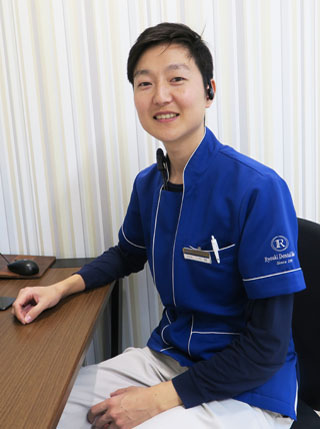 We answer the questions patients and their parents would have at counseling, and support their treatment become comfortable without any concerns.
Counseling is by appointment only. Please make a reservation on the phone.
Since alignment and condition of teeth are different from person to person, we have counseling individually, and explain the details of treatment method, treatment period, and its cost.
Please feel free to ask us anything if you have any questions.