We offer comfortable treatment installing top-class technology.
With high quality and speed, treatment is done in 1 day.
Unlike conventional treatments asking visits many times, we offer beautiful restoration using ceramic, and finish treatment in 1 day in the shortest.
We have 50 CEREC treatments with CEREC system, and offer efficient and high quality treatment.
We install CEREC system fastest in the clinic in Osaka area, and we have achieved many results.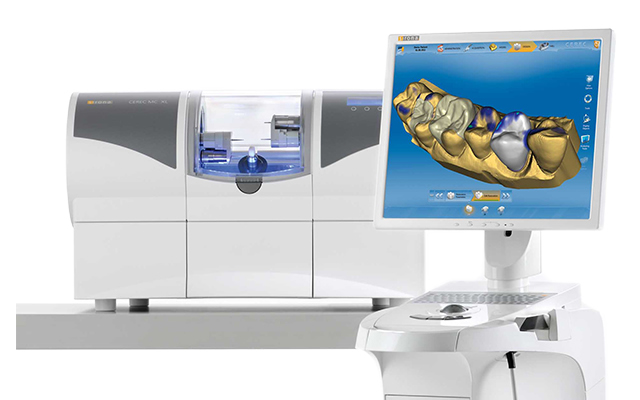 Recently more and more dental clinics install CEREC system which can create restoration on computer rapidly and shorten treatment time.
We install CEREC system produced by Dentsply Sirona, Germany manufacturer of medical equipment with more than 130 years history earliest in Osaka area, and offer better and safer treatment.
Ceramic is formed by curving with water to cool down friction heat.
4 pros of CEREC treatment
POINT01. Troublesome dental casting is unnecessary
One of the big pros of CEREC is no need for dental casting after curving the tooth for treatment.
After curving teeth, 3D optical camera scan and reproduce the oral environment on computer, and restoration is produced based on the data.
POINT02. Short treatment time
Usual insured treatment takes more than a week, but CEREC treatment is done in 1 day in the shortest.
CEREC is uninsured treatment, but it gets popular more and more.
POINT03. Durablity
After acquring the data, milling machine curve a ceramic block and produce the restoration.
The ceramic is high quality and beautiful with natural teeth color.
We issue 5 years warranty for patients who took uninsured treatment.
POINT04. In-hospital technicians upgrade the quality.
We have in-hospital dental technicians and the laboratory for them.
They upgrade details of shape and color which computer can't reach.

Process of CEREC treatment
We show you the process of CEREC treatment which can be done in 1 day.
STEP01. After curving teeth, 3D camera scan the oral environment.
After curving teeth, 3D camera scan the teeth without molding teeth form.
Reproducing the scanned teeth on monitor takes only a few seconds.
(Please note there might be cases that molding is necessary depending on symptoms.)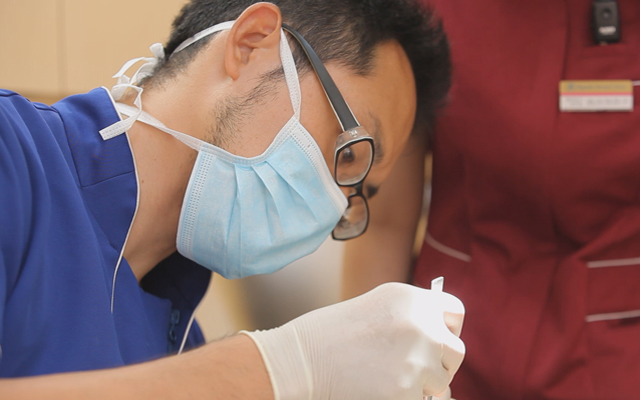 STEP02. Layout the restoration on 3D screen on computer.
Adjusting shape of restoration from every angle on computers, we make it to ideal shape.
After the layout, we choose the best color of ceramic block.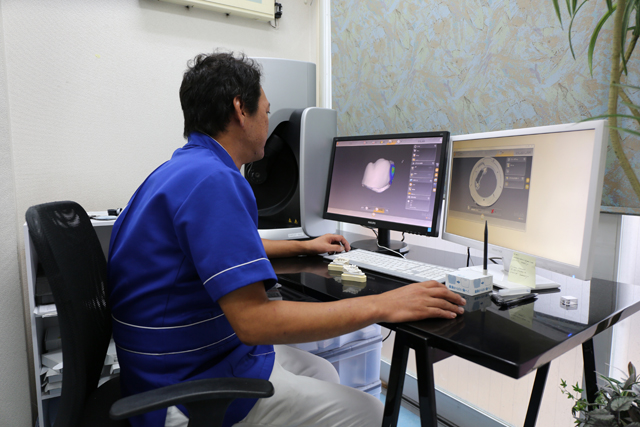 STEP03. Milling machine processes ceramic block based on the layout data.
Milling machine curve the ceramic block based in the data designed in computer, and process and produce the restoration with high accuracy.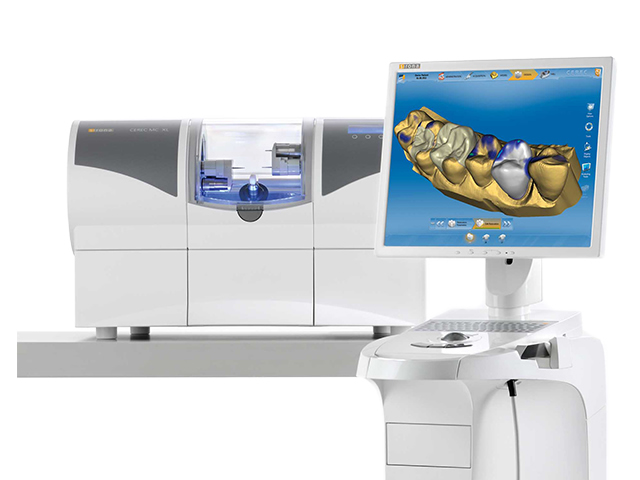 STEP04. Apply the restoration to your mouth, and treatment is done.
CEREC system achieves more than 90% of survival rate in 10 years.
We apply the restoration to your mouth, and all treatment is done.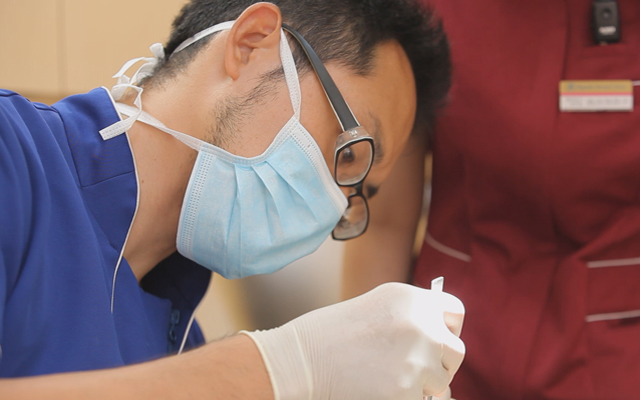 CASES
Cases for front teeth
For discoloring or gap between teeth, we apply teeth fillings or crowns.
For ceramic treatment on front teeth, there is a choice of applying laminate benia method.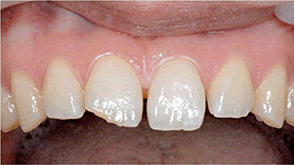 BEFORE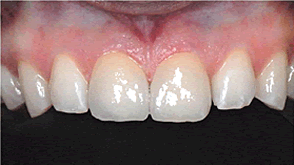 AFTER
Cases for back teeth
Metals for back teeth stands out more than you realize.
Change it to ceramic can show the natural impression.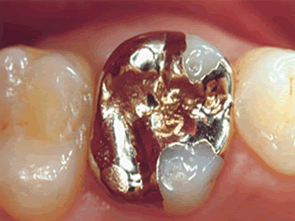 BEFORE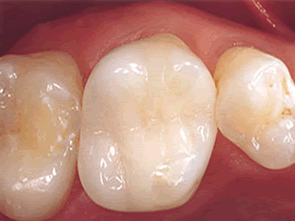 AFTER
Other cases
It is possible to change all teeth with troubles to ceramic.
For patients who worry yellow tint, whitening is also recommended.
BEFORE
AFTER
Metal-free treatment for patients with metal allergy
What's the metal-free treatment?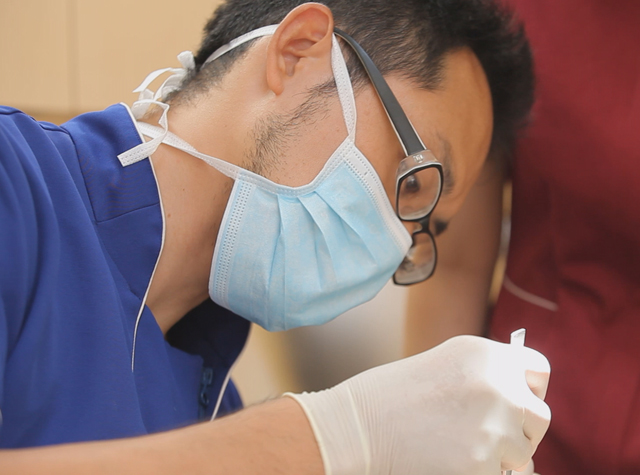 In metal-free treatment, we remove silver crown (palladium alloy) covered by insurance, and apply ceramic crown or fillings without worries of metal allergy.
Patients with metal allergy can take this treatment.
There are many reasons of metal allergy, but it is told one of the big reasons is that saliva melts silver crown.
Please consult us if you're patients with metal allergy can take this treatment.